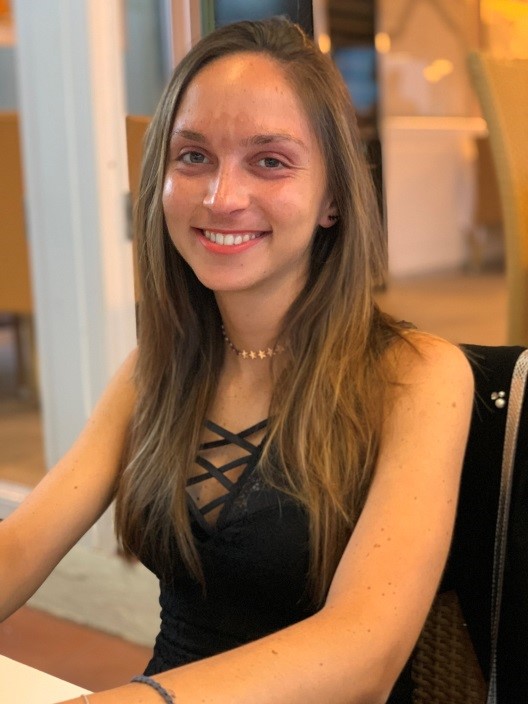 Viola Sorrentino is an engineer at Thales Italia S.p.A. Her research and professional interests revolve around telecommunications, obstacles detection and system engineering. She is a member of the ELASTIC project, working on the development of the NGAP (Next Generation Autonomous Positioning) and the ADAS (Advanced Driving Assistant System) use cases. In this interview, Viola talks about her experience as a woman in STEM and as a member of the ELASTIC team.
How did you become interested in engineering? What influenced your decision in taking this career path?
During my education path, I realized I was attracted by solving problems through designing and planning, while following logical and mathematical steps. So I challenged myself with an engineering university career and I discovered my passion for electronics and electromagnetics systems.
I have always liked building and assembling components in the domestic environment and from there it was an easy step to be deeply engaged with technology evolution and innovation. Then moving to the university and working environment, I entered in a virtual circle of satisfaction and new discoveries that I still enjoy very much.
How has your experience as a woman studying and working in STEM been? Have you faced any challenges?
I had a great experience studying and working in STEM. I am still learning a lot every day. At the university, my challenge was to organise and plan my activities to achieve my master degree on time. I was requested to work on the ongoing ELASTIC project since my first working days, so it was a significant challenge to conquer trust and respect from my senior colleagues in a short term; everything moved very well and fast and I am excited about that.
What are you working on in the ELASTIC project and how has this experience been so far?
I am working on the development of the NGAP and ADAS systems together with my colleagues. I am focused on the design of the HW prototype and cables necessary for the installation on the tram. Moreover, I had the opportunity to study different types of sensors in order to select the models that fit with the operating environment and scenarios of the NGAP and ADAS. We are integrating the chosen sensors in the architecture designed by THALIT. Last but not least, I plan and schedule the activities to achieve the milestones and related tasks foreseen by the ELASTIC project.
The experience so far has been great. I have discovered new technology boundaries and worked with innovative tools. The ELASTIC team has members coming from six different nations, so it is an engaging multinational and multicultural environment.
What message would you give to young girls and women who are interested in pursuing a career in STEM?
I have a straightforward message for young girls and women who are interested in pursuing a career in STEM: YES, WE CAN! My personal career so far shows that if you work hard and achieve great results, no one will have a reason to stop you.