The novel ELASTIC software architecture, designed to satisfy the performance requirements of extreme-scale analytics through a novel elasticity concept that distributes workloads across the compute continuum, will be tested in a smart mobility use case deployed in the metropolitan area of Florence (Italy).
Specifically, ELASTIC will provide the required scalable computing infrastructure to the Florence tramway network, enhancing the tramway public transportation services as well as its interaction with the private vehicle transportation. The new elasticity concept will enable the efficient processing, through extreme-scale analytics, of multiple and heterogeneous streams of data collected from an extensive deployment of Internet of Things (IoT) sensors, located on board the tram vehicles, along the tramway lines, as well as on specific urban spots around the tram stations (e.g., traffic lights). At the same time, the proposed architecture will guarantee additional properties, known as non-functional requirements, which are inherited by the tramway system. In this specific use case, the desired non-functional requirements refer to the system operation with real-time guarantees, enhanced energy efficiency, high communication quality and security.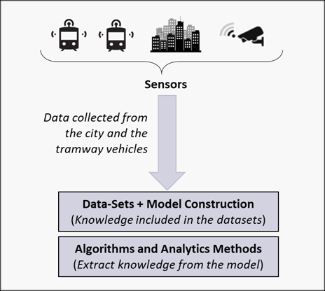 The output of the real-time, secure and energy efficient extreme-scale analytics solutions enabled by ELASTIC will be, in turn, used to improve the overall Florence transportation network performance, thus enhancing the quality of life of citizens in terms of safe mobility and service availability. Furthermore, the fulfilment of the non-functional properties will be a significant step towards fully autonomous, highly reliable and efficient public transportation systems.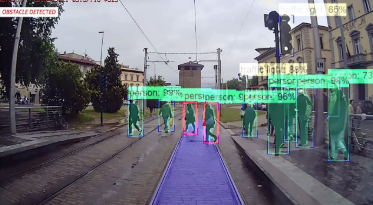 As the project aims at developing the challenging software architecture needed to implement the next-generation urban mobility applications supporting extreme-scale analytics, three specific applications have been carefully identified to assess and highlight the benefits of ELASTIC technology for newly conceived tramway solutions: