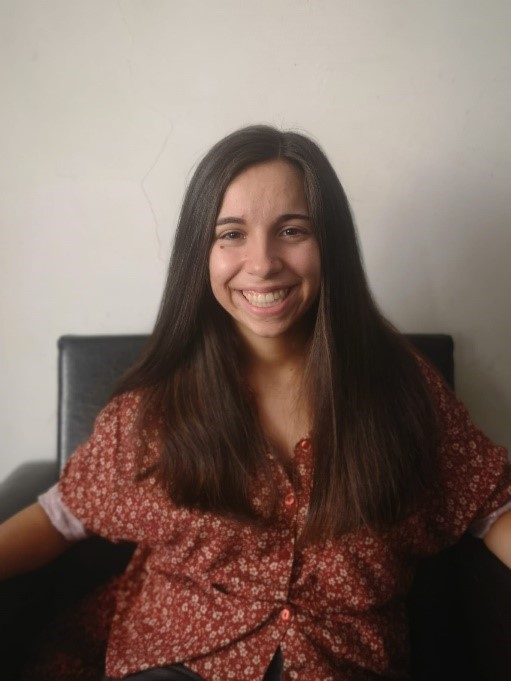 Rita Sousa is a master's degree student in Information and Knowledge Systems at the School of Engineering of the Polytechnic Institute of Porto. Her research and professional interests revolve around Artificial Intelligence, Machine Learning, and Internet of Things. She is a member of the ELASTIC project, working on the Non-functional requirements tool. In this interview, Rita talks about her experience as a woman in STEM and as a member of the ELASTIC team.
How did you become interested in engineering? What influenced your decision in taking this career path?
When I was a kid, I always loved to design and build things and I always wanted to study hard to be able to build machines to solve problems. When I grew up, I discovered that I really liked Mathematics and Geometry, but not so much Physics. And probably here comes the peculiar way of deciding on a career. I knew I wanted to be an engineer, so I wondered 'what engineering field involved less theoretical physics'? It turned out that was Computer Engineering. Since I had no previous experience in this field, I was not sure what would follow. I can say now that I totally do not regret that decision.
How has your experience as a woman studying and working in STEM been? Have you faced any challenges?
It has been great and at the same time challenging as some things are difficult to understand. However, there are thousands of people working in STEM, and it is, therefore, practically impossible not to have someone to help you overcome the small obstacles, as long as you look for that help yourself. Since I was a kid, I had different studying and sports activities with various communities, so luckily I never had any major problems adapting to the environment that I was in, regardless of what I tackled each time.
What are you working on in the ELASTIC project and how has this experience been so far?
I am working on the Non-functional requirements tool, more specifically, in the time and energy dimensions. I deal with the acquisition of metrics to evaluate, e.g. system health and I am implementing some heuristics for resource management. I consider my experience in ELASTIC very positive. It is the first time I work in a European project, and everyone, even from outside of my own team, are available to help me.
What message would you give to young girls and women who are interested in pursuing a career in STEM?
STEM subjects are exciting. Do not be afraid to pursue any career, even if you have some doubts initially. With hard work, you will be able to succeed. In reality, there is no professional career that has gender restrictions. Every year, this notion is being contradicted, and more and more girls are joining the STEM fields.